Israeli robot-filled warehouse seeks to cut delivery time for groceries
Tel Aviv-based CommonSense Robotics launches what it calls 'the world's smallest automated e-commerce facility,' believing that when robots process orders, errors are reduced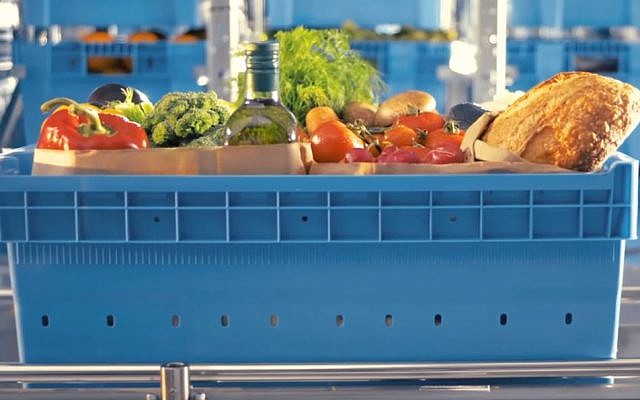 ---
Online grocery shopping, along with online shopping in general, is booming, and is projected to reach up to $100 billion a year by 2022 with as many as 70 percent of consumers regularly buying such goods online, according to Nielsen.
But for big-city dwellers, the wait for groceries can be hours or even a day – and even when the delivery arrives, it is not necessarily what was ordered thanks to the busy, error-prone supermarket employees who assemble them.
One of the companies trying to solve these problems is Tel Aviv-based CommonSense Robotics, which earlier this month launched what it calls "the world's smallest automated e-commerce facility," serving the metropolitan area of Tel Aviv and delivering groceries to customers' doorsteps within one hour of the placement of their order.
The startup's main goal is to improve both the overall satisfaction of clients and the efficiency of the service provided by retailers, thanks to system that handles the online orders and manages them using several robots.
https://www.timesofisrael.com/israeli-robot-filled-warehouse-seeks-to-cut-delivery-time-for-groceries/