Bennett, Shaked stay in the government despite threats to resign
Despite threats to quit if Prime Minister Netanyahu doesn't give him the defense portfolio, the Bayit Yehudi leader decides to remain in the coalition; 'There's no apocalypse on the way. If the prime minister is serious in his words, I tell him: we remove all of our political demands and will aid you so Israel returns to winning,' Bennett says.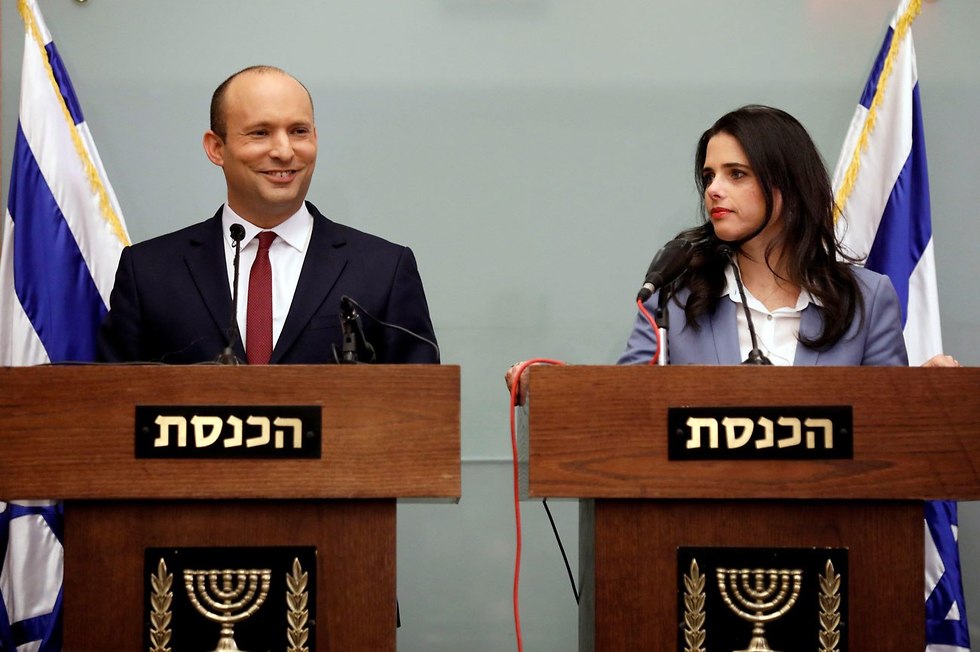 ---
Education Minister Naftali Bennett and Justice Minister Ayelet Shaked announced Monday morning that they are not resigning, allowing the current government to live out its days.
The Bayit Yehudi party threatened to leave the coalition if leader Naftali Bennett doesn't receive the defense portfolio, a position vacated by Yisrael Beytenu leader Avigdor Lieberman, who resigned last week. Prime Minister Benjamin Netanyahu on Sunday evening announced he intends to keep the defense portfolio, leading many to believe Bennett would make good on his threat and leave.
Moreover, both Bennett and Shaked have complained the government has lost its right-wing character and asserted it would be hard to govern with only a one-vote majority in the Knesset.
Source: https://www.ynetnews.com/articles/0,7340,L-5409063,00.html