Let me get on with my job: How Netanyahu dwarfed his political rivals within
Liberman was savoring the anticipated revival of his fortunes; Bennett was sure he was onto a win-win. The prime minister had other ideas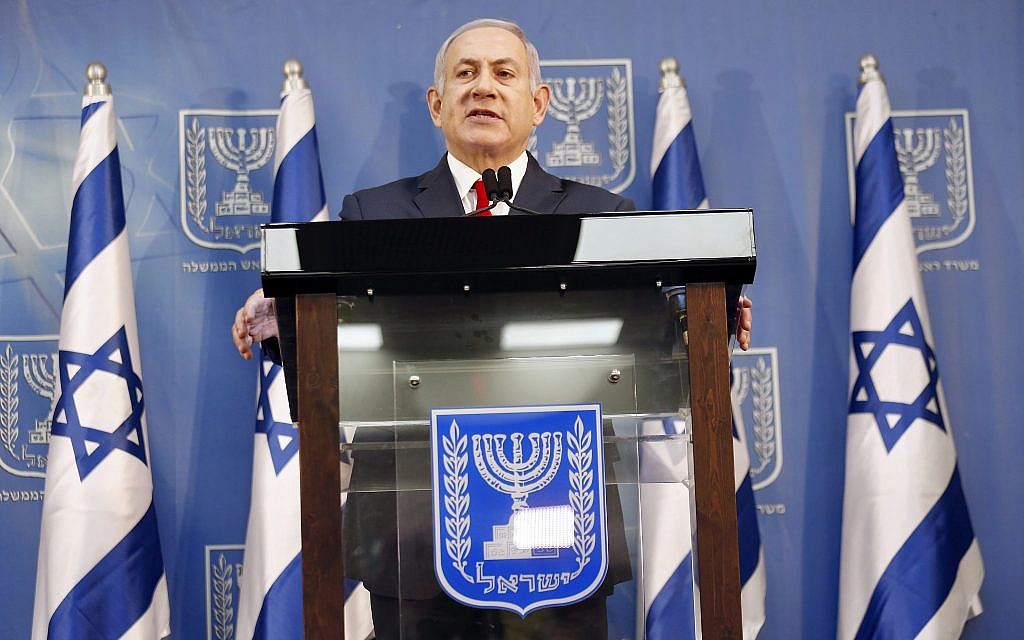 ---
By David Horovitz, The Times of Israel
It was over for Benjamin Netanyahu.
He'd agreed on an informal truce with Hamas after 500 rockets had been fired at Israel, and his defense minister, the volatile Avigdor Liberman, had resigned in a seething firestorm of anger and recrimination. Two of his more quiescent coalition partners, Moshe Kahlon's Kulanu and Aryeh Deri's Shas, had concluded that the coalition, now reduced to 61 of the 120 Knesset seats, could no longer function effectively and were calling for elections. And his most irritating rival, the Jewish Home leader Naftali Bennett, was threatening to pull his eight-member party out of the government unless he was appointed defense minister, making elections in the spring — six months or more ahead of schedule — unavoidable.
Many politicians might have caved to the seemingly inevitable. Netanyahu did not.
First, he moved to reframe the public debate.
Liberman was looking to resurrect his political fortunes by running in elections this spring as the one political leader with the guts to give up his prominent ministerial position for the cause of smashing Hamas, and to portray himself as the lawmaker who had put an end to Netanyahu's ostensible hesitancy and abandonment of the rocket-battered residents of Israel's South.
Bennett thought he was onto a win-win. Either he elevated himself to the front rank of politicians by finally compelling Netanyahu to give him the Defense Ministry post, or he ran against Netanyahu in the elections he'd be triggering as the true champion of the hardline right.
Netanyahu had other ideas. Dismissing Liberman as an irresponsible manipulator who had deserted the nation's key security post, and Bennett as a self-interested lightweight blinded to Israel's core interests by his personal ambition, the prime minister asserted that his coalition could survive the loss of Liberman and insisted it would not capitulate to the ultimatum of Bennett.
Source: https://www.timesofisrael.com/let-me-get-on-with-my-job-how-netanyahu-humiliated-his-political-rivals-within/