The anti-Israeli voices on the fringes of US politics are nothing more than a flash in the pan. Israel has always enjoyed bipartisan support in America. This is what genuine, ironclad support looks like. A love story that is grounded in shared values and a shared ethos.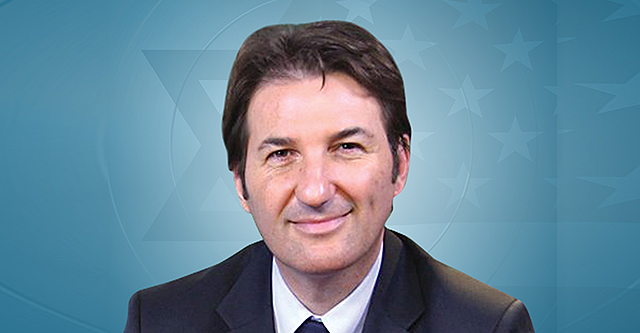 ---
By Boaz Bismuth, Israel Hayom
In a hot summer day in July 2004, I presented my credentials as the newly appointed Israeli Ambassador to Mauritania to the president of the Arab-Muslim country. Several hours later I found myself representing Israel in an event honoring the departing EU ambassador.
I remember in vivid detail how upon arriving at the event, the American chargé d'affaires took me under his wing and would not let go. "I am very curious to see what kind of reception you will get," he told me, smiling. It was clear that he was eager to watch my baptism by fire.
Soon enough, I discovered that no one really wanted to be around an Israeli ambassador. European ambassadors avoided any real contact; local officials were reluctant to welcome me to their country.
Only later did I realize that the very people who refused to appear next to me in public were actually eager to meet me behind closed doors. The Israeli ambassador, it turned out, was like a lover you prefer to meet in secret.
The American ambassador was the exception. All through my ambassadorship, just like on my very first day, he would never hesitate to stand by me, by Israel, in every situation and in every setting. The US ambassador was my natural brother, friend, and partner.
Israel Hayom, Israel's leading daily, will hold the Israel Hayom Forum for US-Israel Relations on June 27, 2019, with high-profile dignitaries from both Israel and around the world in attendance.
This is the first time the Israel Hayom Group convenes this forum, which celebrates the special relationship the two countries have had over the years. It will include discussions on the economy, security, culture, and scientific cooperation.
Former US Ambassador to the United Nations Nikki Haley has graciously agreed to take part in this forum. After meeting her in New York for an interview, I became even more convinced that Israel has never had a better friend (I am talking about America, but you could be forgiven for thinking I meant Haley).
This friendship dates back to the state's founding in 1948: Only 11 minutes after Israel declared independence President Harry Truman recognized it, making the US the first country to do so. A year later his administration started giving the new state economic aid so that it could buy food and settle Jewish refugees.
Throughout the ensuing decades, America has proved time and again that its support for Israel is bipartisan. It is cemented with a shared ethos, a similar heritage and common values espoused by a wide cross section of American society.
Democrats and Republicans, liberals and conservatives, everyone has come to view Israel as a miniature version of the American Dream.
This deep sense of empathy, support, and solidarity from so many Americans has become part and parcel of US-Israel relations and continues to this day. Even when various administrations confronted Israel, it was thanks to this support that Israel was not hurt; this support created, in effect, an impenetrable line of fortifications.
It is not surprising, then, that at least 1,000 American volunteers arrived in Israel in June 1967 to help Israel fight the Six-Day War. And while Americans arrived here in Israel, over at US ports, Egyptian ships were refused service in a show of solidarity with the Jewish state.
There have been many instances in which a massive bipartisan majority in both chambers of Congress passed pro-Israel legislation and resolutions in defiance of the president.
This included measures to increase aid or just to support Israeli policy, as was the case in the Jerusalem Embassy Act in 1995, which mandated the relocation of the embassy to Israel's capital.
Such actions have occasionally led to major breakthroughs, such as the campaign to help Soviet Jewry make aliyah. We all remember how Senator Henry Jackson (D-Washington) managed to pass special legislation, unofficially referred to as the Jackson Amendment, which imposed economic sanctions on Moscow until it let Jews emigrate to Israel.
Despite occasional disagreements and crises, Israel has always enjoyed a safety net of bipartisan support on Capitol Hill comprising lawmakers who have worked tirelessly to defend Israel.
This is why the overwhelming majority of US presidents have viewed their interaction with Jerusalem as part of an ongoing special relationship, starting with John F. Kennedy and continuing with Lyndon Johnson, Richard Nixon, Ronald Reagan, George H.W. Bush, Bill Clinton, George W. Bush, and Donald Trump.
Despite waning support among some liberal groups, the vast majority of Americans believe their relationship with Israel rests on a strong foundation, with Israel enjoying support across the board.
Although it would be ill-advised to dismiss the anti-Israeli sentiment among some on the American Left, this trend does not threat the widespread support Israel enjoys among mainstream Democrats in Congress and among the vast majority of the Democratic voters.
Israel successfully overcame hostile forces on the fringes of American society and on Capitol Hill on multiple occasions, and this will be no exception.
Although those fringe elements have recently gained momentum and visibility, they represent nothing more than a temporary flash in the pan, at least for now. Despite being a hot trend in some circles, those forces cannot shake the bipartisan foundation of America's pro-Israel policies. This foundation has become the core of our special relationship.
Israel and America will remain close partners regardless of any particular president or administration.
https://www.israelhayom.com/2019/06/27/no-greater-friend/