Meta Awards 'Golden Eagle' to Israeli Rescuing Team
President of the Republic of Albania, Ilir Meta awarded this Thursday the "Golden Eagle" Decoration to Israeli National Rescuing Team, during his official visit in Israel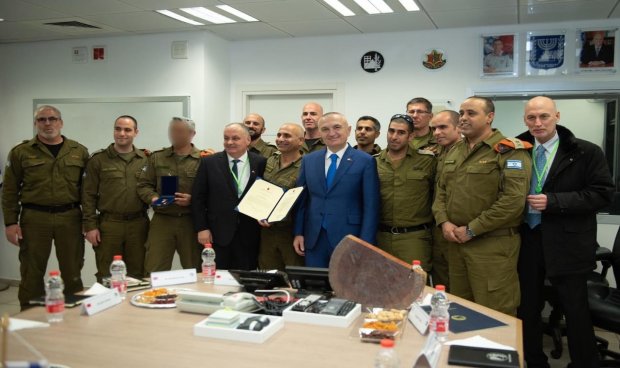 ---
President of the Republic of Albania, Ilir Meta awarded this Thursday the "Golden Eagle" Decoration to Israeli National Rescuing Team, during his official visit in Israel.
This decoration was awarded as President Meta visited the Ramla military base, accompanied by Commander of the base, Major General Tamir Yadai and Colonel Golan Vach.
Moreover, the President met with the military staff, part of which contributed in dealing with the consequences that the deadly earthquake of November 26, 2019 left in Albania.
"I want to express you Albania's deep gratitude for the human solidarity and inspirational compassion shown during the inspection, evaluation of earthquake-damaged buildings and dwellings, and in particular for calming down residents and for advising Albanian citizens affected by natural disaster, further consolidating the friendly and historical relations between our two nations and our countries," stated Meta.