Meta Expresses Gratitude to Israeli Speaker of Parliament, Yuli Edeilstein
President of Albania, Ilir Meta expressed gratitude to Israeli Speaker of the Parliament, Yuli Edeilstein for the help Israeli Rescuing Team provided for Albania after November deadly quake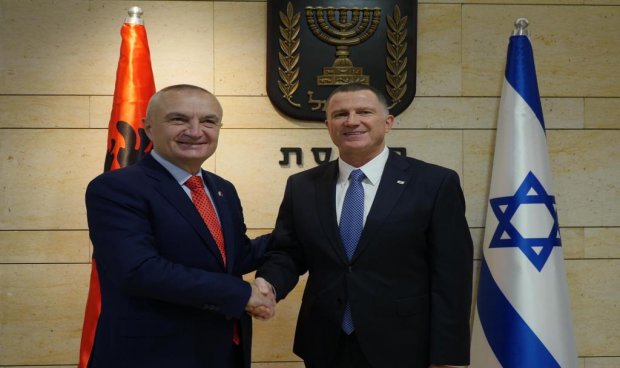 ---
President of Albania, Ilir Meta expressed gratitude to Israeli Speaker of the Parliament, Yuli Edeilstein for the help Israeli Rescuing Team provided for Albania after November deadly quake.
This gratitude was expressed as President Meta was received in a meeting this Thursday by Speaker of Israeli Parliament, during his official visit in Israel in the framework of Fifth World Holocaust Forum.
Moreover, the President stated that he feels proud of being the Head of a State that saved the lives of many Jewish people, meanwhile Meta emphasized that Albania has a lot to learn from Israeli.
"Albania has a lot to learn from Israel about using technology, and new digital tools to boost economic development. At the same time, we have a lot to offer Israeli investors and tourists who want to visit our wonderful coastline, our high mountains and our historic sites.
We are deeply grateful for Israel's impressive support in those difficult times, which further consolidated the historic friendly relations between our two countries and our peoples," President Meta noted.