Category:
Albanian – Righteous Among the Nations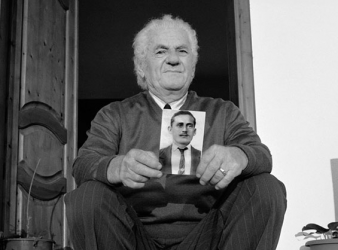 Nuro Hoxha, Albanian teacher who rescued Jews during the Holocaust
Nuro Hoxha was a well-respected teacher in the village of Tërbaç, near Vlorë in Albania. In September 1943, when the Germans occupied Albania, Hoxha went to warn his long-time friend Ilia Solomoni of the danger to the Jews. Solomoni had nowhere to go and did not know what to do, so Hoxha offered to hide Solomoni and his family in his two-storey house in Tërbaç.