U.S. Engagement Key to the Israel-Hamas Ceasefire
The Biden administration was strategic and effective in the latest Israel-Hamas conflict. American leadership shows once again to be critical to stability and peace in the Mideast.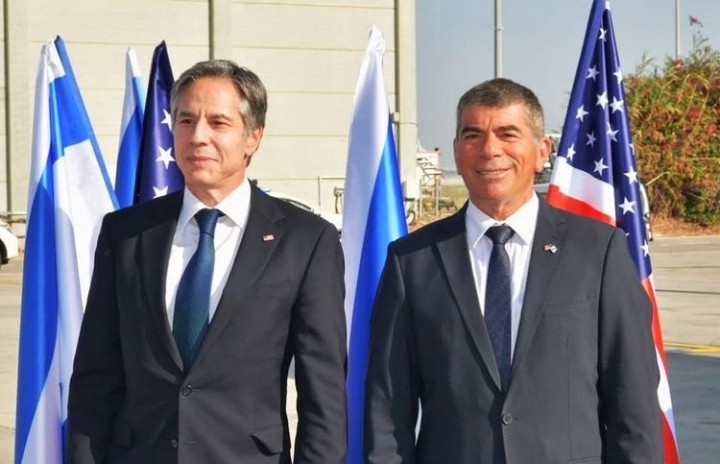 ---
By Akri Çipa
The latest armed conflict between Israel and Hamas changed in many ways President Biden's agenda. The escalation in Israel and Gaza led to a renewed U.S. interest and engagement in the Israeli-Palestinian conflict. Prior to that, everyone concurred that the Middle East was not a top foreign policy priority for Washington. However, the situation on the ground and the dangerous prospects of regional destabilization and continued infightings led President Biden and his administration to quickly move towards a much more proactive role.
Secretary Blinken's visit in the region, immediately after a ceasefire between the parties was announced,is particularly important because it assuages many concerns and shows that a steady hand is directly offering guarantees to the ceasefire. Egypt (and to a certain degree Qatar) was the visible protagonist of the mediation process that led to the ceasefire, yet low-key American diplomacy was equally important. Leveraging important lessons from past infightings, especially the 2014 war in Gaza, this time the United States engaged and pushed for a quick ceasefire but while avoiding the spotlight.
Washington was able to achieve quick results by unequivocally confirming its commitment to Israel's security and to its right to self-defense, while also keeping its channels of communication with the Palestinian Authorityopen. By showing to the Palestinian people that America was not insensitive to their cause, Washington was able to somewhat isolate Hamas, which both the U.S. and Israel label a terrorist organization. At the same time, President Biden's request for a ceasefire came gradually, after carefully analyzing on-the-ground developments and the developing security situation. The Biden administration showed far-sightedness in its multi-layered effort, all while successfully navigating the political debates in the Capitol and criticism from the left.
Secretary Blinken's trip to the region served to further Washington's role and position as guarantor to the ceasefire. Importantly, Secretary Blinken emphasized the need for Gaza's reconstruction and for humanitarian support for the Palestinian people. The situation in Gazaremains dramatic and it merits special attention. However, without a political solution, there is not much that can be done beyond the momentary humanitarian aid.
Secretary Blinken is renowned for pragmatism and his Middle East trip is surely not just a symbolic one. Despite the fact that some commentators argue about America's declining influence in the Middle East, the latest developments emphasized once again that American leadership remains key to the region's stability and to all the efforts towards long-term peace.