Sympathy of Kosovo for the State of Israel is very great
Republic of Kosovo you were kind to me. That's how I decided to start the amount of my official visit to the country.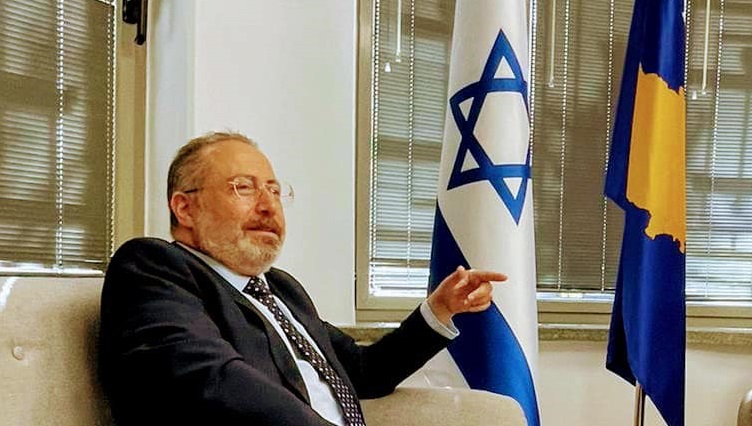 ---
By Roy Roznek
Republic of Kosovo, you were simply great! A summary on how I decided to officially visit Kosovo.
I didn't know much about Kosovo before the visit, although I read a lot about diplomatic and business background materials.
From my personal point of view the country is completely different from what I read.
I found there, a country in economic and political growth. A country open to ideas and foreigners. A country where economic investments grow from the United States to the European Union.
I met with very high-ranking government officials, businessmen who strengthen most of Kosovo's economy. I met with farmers and manufacturers and also the usual citizens with a deep sympathy for the state of Israel and this made me feel welcomed. I was proud to be an Israeli and be presented as an Israeli businessman.
I was interviewed for a number of media channels and I am talking about the visit of a senior businessman from Israel who is interested in creating trade relationships with companies from Kosovo.
Everyone I met, were all warm kind and with deep respect to the people of Israel and the State of Isreal.
I would like to thank a few people for organizing this very successful visit:
The Chargee d' Affaires of the Republic of Kosovo, Mrs. Ines Demiri, who did an amazing job and has a vision for her own country.
I would like to thank Ambassador Israel and the director of the Balkan department, Mr. Dan Oryan for the assistance and the coordination.
I also want to thank the local amazing team that accompanied me all along the way, Mr. Arlind Imeri and for sure to all those senior government officials and local businessmen who greeted me with great respect and honor.
Agreed on signing agreements with several companies for economic cooperation and trade.
To be continued… This is just my first visit.
For your information, there are a number of companies that want to receive information about the state of Kosovo.
Kosovo 🇽🇰 Israel 🇮🇱