Heroism of Albanian Muslims during Shoah showcased at Yad Vashem Board exhibit
Qirjako Qirko, ambassador from the Muslim majority country, spoke of Albania's protection for Jews during the Holocaust being a 'excellent example of humanity'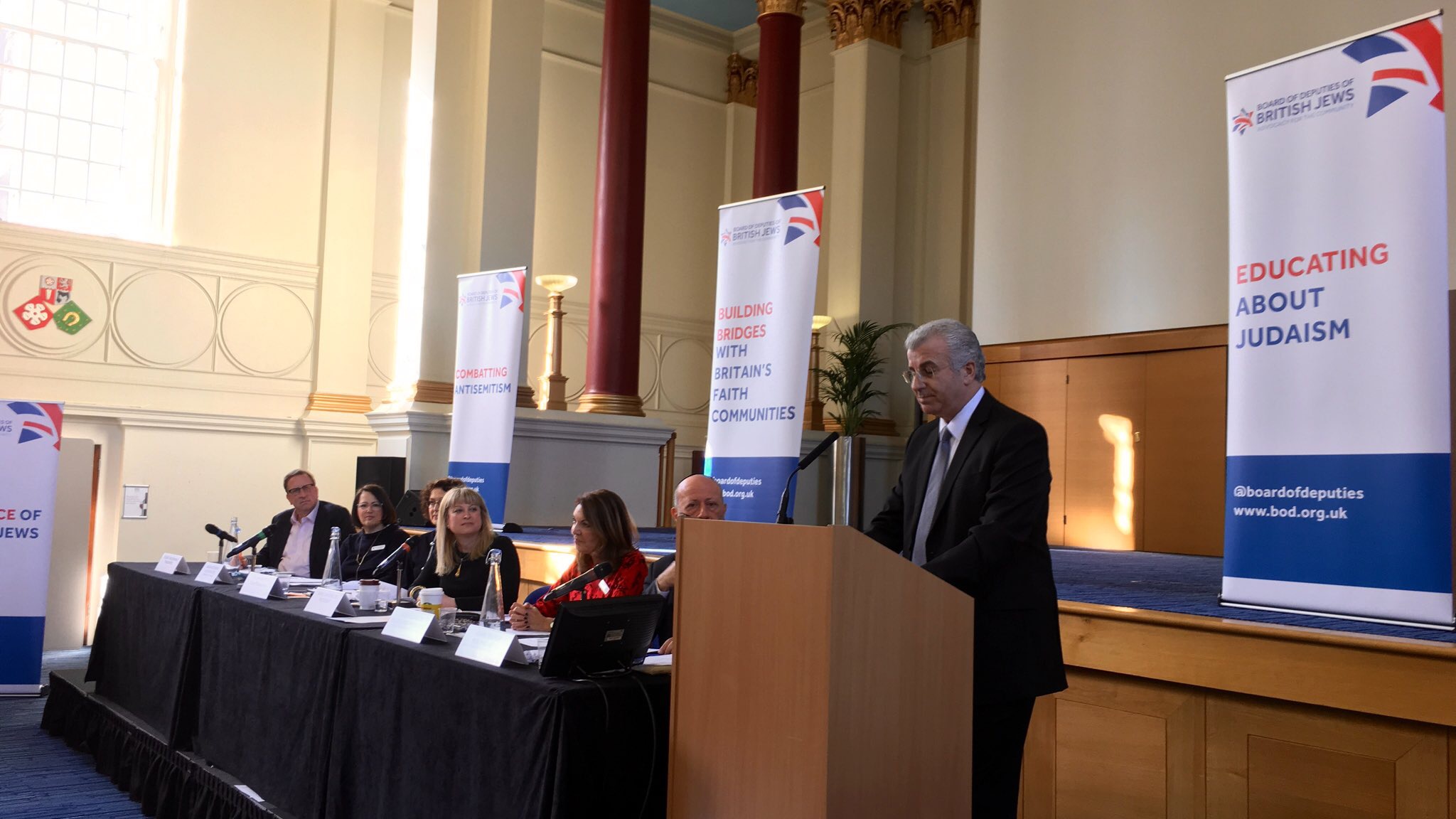 ---
British Jews have learned about the heroism of Albanian Muslims who saved the country's Jews during the Nazi occupation, after the Board of Deputies hosted a Yad Vashem exhibition on the subject on Sunday.
Albanian Ambassador Qirjako Qirko told the Jewish audience that "the history of protection of the Jewish population in Albania is exceptional," adding that it was "an excellent example of humanity and a lesson for future generations".
An exhibition which focuses on Albanian Muslims' efforts to save Jews in the Holocaust was put on display at yesterday's Board of Deputies meeting.
He said: "Albanians chose not to stay indifferent during the unprecedented atrocities of the Holocaust. They chose the right side, the side of life."
Board of Deputies' president Marie van der Zyl said: "This is an important exhibition which celebrates the heroism of Muslim Albanians. It is a little known history and one which we are happy to be able to share."
She added: "These acts of heroism are a model for how Muslims and Jews ought to coexist today, challenging antisemitism and anti-Muslim hatred together."
Yad Vashem UK Foundation chair Simon Bentley said the organisation is "committed to honouring non-Jews who have risked their lives to save Jews during the Shoah… Albanian Muslims saved hundreds of Jewish lives".
Source:
https://jewishnews.timesofisrael.com/heroism-of-albanian-muslims-during-shoah-showcased-at-yad-vashem-board-exhibit/